SEO for manufacturing companies means planning a strategy and implementing it right to increase sales and website traffic and eventually ranking higher on search engines. There are various tactics involved to take the business ahead of competitors. As you are in the manufacturing business, you already know how competitive the market has become! So, digital marketing is the only way to deal with this and every industry is choosing this irrespective of big or small.
Specifically saying, businesses give priority to search engine optimization as it is cost-effective and provides better ROI than traditional methods of marketing. Further, if you are new to this industry then it will be more beneficial to you as you don't need to go beyond your budget to compete. Though, be patient and learn every technique to do SEO for manufacturing business.
Benefits of SEO for manufacturing companies
Increase website traffic

More brand awareness 

Generate quality leads

Provide better ROI

Increase sales

Boost brand reputation

Higher exposure and visibility 
Now, as you are aware of the benefits of choosing industrial SEO, it's time to take you further. And, guide in how to do SEO for manufacturing companies correctly to get the maximum number of customers. Let's get started! 
1. Increase Website User Friendliness
To build a base for the SEO for manufacturing business, first, you need to look at your website performance. Taking care of every webpage and fixing the broken links create a good impression on users. Also, speed plays an important role in providing a positive user experience, so keep the loading speed fast to let people know your efficiency.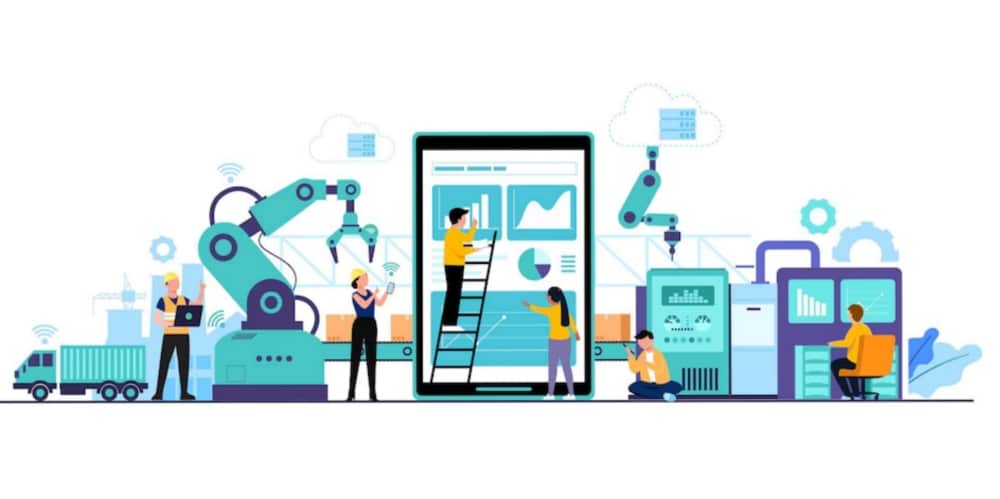 Update your website and make it mobile-friendly to generate more leads. Older website versions don't provide a good experience on mobile devices. Optimize the website for SEO and attract the audience that searches on mobile phones. For this, use responsive design, take care of smooth running of pages and easy navigation.
In such a way, it will not only give the best user experience but also improve the ranking. Further, consider hiring an agency for website designing for manufacturing business. To get an attractive, appealing, simple, easy-to-navigate website. 
2. Choose your Keywords Carefully 
Keyword research helps in knowing your target audience and therefore increases web traffic and visibility. You can easily find the right keywords by using available tools like Google Keyword Planner. While researching, keep your business goals in mind. For example, if you want to increase sales by SEO in manufacturing business then use specific and long-tail keywords. Whereas if you just want to drive the web traffic use basic and informational keywords. 
Without keyword research, it is impossible to conduct SEO for small manufacturing business. Also, in today's time the industry has become quite competitive, so give enough time while finding keywords. Keep note of search volume, difficulty level or keywords, search intent, and relevance before looking for the right keywords for manufacturing business.
3. Publish Quality Content
Publishing informative content is the best thing about organic way of doing manufacturing business digital marketing. Here you are not targeting the end users but the other businesses. So, write content in the context of B2B and drive the potential audience. However, the content should revolve around the researched keywords to improve SEO for manufacturing companies.
Once you find your targeted keywords, it gets easy to create content as now you know for whom you are writing. Don't over-add keywords to your blogs as Google prioritises the quality. Solve problems and answer queries through blogs and make sure that content is helping the readers. For instance, you can create informative content on:
A detailed description of the products
Guide in choosing the right product
Answers to most asked queries
Testimonials
Product types and steps in how to use 
Upload explanatory images and videos 
4. Improve Local SEO
Owning a manufacturing business and not focusing on local SEO for manufacturing companies can push you behind. Local search engine optimization gives credibility to business and users can know about you more easily. Therefore, maintain your local presence and attract nearby customers that are looking for a manufacturing company.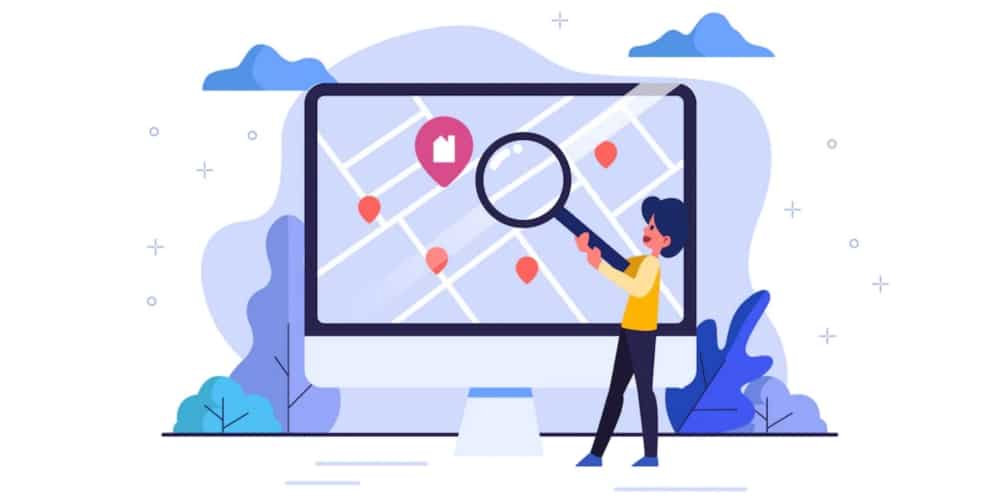 To improve the local SEO, manage your account on Google My Business and add the correct information. Add your updated address, contact details, photos and videos. GMB helps to enhance your discoverability and helps users to choose the best for them. Further, here you can build trust through reviews and feedback from previous customers.  
5. Use Social Media
Social media marketing for manufacturing companies provides a great aid in boosting SEO. No doubt social media is a source of entertainment and interaction but its usage is not limited. Every kind of business prefers social media to solidify its online presence and increase engagement. Moreover, it can be smartly used to pull the social media audience to a website.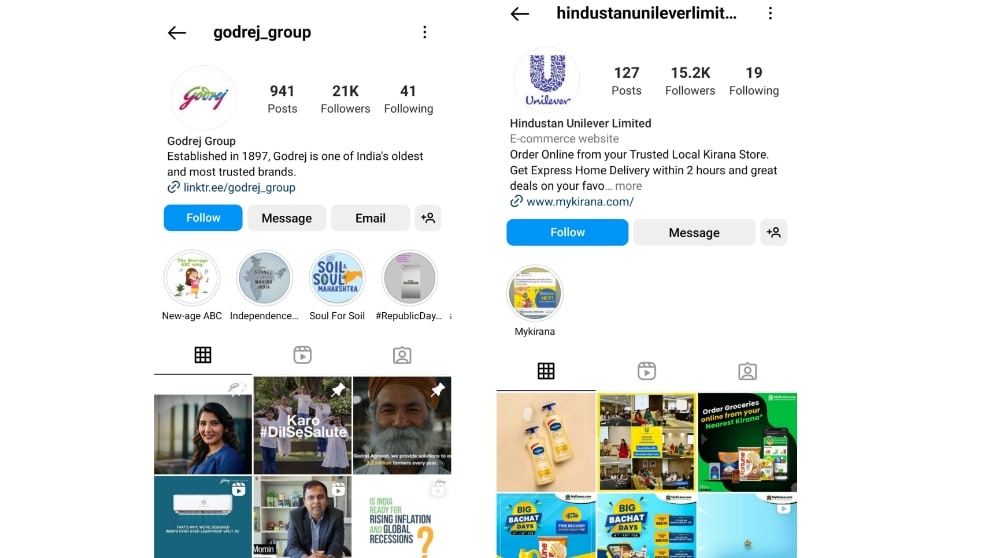 First of all, upload unique, useful, and quality posts and make use of every feature of Facebook, Instagram, Linked In and others. Now, in a relevant post add the link to your website blogs so that interested readers and potential customers can click on it and know about it more. So, isn't it an amazing way to do SEO for manufacturing companies?
6. Analyse your Results
Once you are done with implementing your strategy of SEO for manufacturing business, look for a way of tracking the progress. Only tracking will let you know what strategy is made for your business and what is not. You can make further improvements only after analysing the day-to-day progress.
Various tools will let you monitor your SEO for manufacturing companies. You can consider Google Search Console to know how many SERP impressions you get. Another one is Google Analytics which keeps track of visitors and their behaviour on your website.
Bottom Line
These were the basic SEO for manufacturing companies and if you get success in them you will surely build a strong online presence. And, gradually the ranking on search engines improves with the improvement in strategy and working on optimisation. 
Besides SEO, many companies prefer PPC ads for manufacturing business for faster results. Also, there are many other digital marketing techniques to stand out from the crowd. However, SEO has its own importance as it is organic, gives results for the long term, boosts rankings and builds a good reputation.  
Why should you consider us?
Digital Chaabi offers services in manufacturing SEO services that assist in getting more customers and increasing revenue. We plan SEO for manufacturing companies according to the client's requirements and focus on their online growth. Contact us today to join hands with our team and observe your business reaching new heights. 
Frequently Asked Questions on SEO for manufacturing companies
1. Why is SEO important for manufacturing companies?
SEO increases online visibility by improving website performance, keyword usage and other tactics. The more accurately you do the SEO, the more website traffic you are likely to get. It pulls quality leads through specific keywords or long tail keywords in the website. Linking also helps in SEO as it let Google know that your website is credible and trustworthy. 
2. How to do SEO for manufacturing companies?
Check the website user friendliness 

Build a mobile-friendly website 

Carry out keyword research 

Create informative B2B content 

Get backlinks 

Use social media marketing 

Analyse the results
3. How SEO helps manufacturing businesses rank higher?
Create well-responsive website 

Do keyword research 

Add keywords in titles, meta descriptions, URLs, headings and blogs 

Publish original and useful content

Add website links on social media posts 

Keep tracking the visitor's behaviour and impression
4. How to do social media marketing for manufacturing companies?
Check where the audience hangs out the most 

Post creative and interactive content 

Respond to DMs and comments 

Make use of stories, reels features 

Upload testimonial videos 

Update about new products and machinery
5. How to promote manufacturing business through SEO?
The website should look attractive and easy to navigate 

Build trust by publishing original content 

Use specific keywords to reach the targeted audience 

Make blogs to promote 

Use links 

Be active on social media