Backlinks are an important SEO ranking factor and can have a significant impact on a website's ranking in search engine results pages (SERPs).  Backlinks for increasing search engine optimization scores are continuously considered by Google algorithms in the ranking of websites. 
Therefore, marketers should keep their quality backlinks strategy up to mark. After all, when you add a link to a reputed and well-known site it may increase the number of visitors and you also fall into the trustworthy websites. Here we will see the significance of various types of backlinks for SEO ranking as follows:
1. Editorial Backlinks from High-Authority Websites
Backlinks from reputable and high-authority websites in your industry or niche are extremely valuable for Search Engine Optimization. These links are interpreted by search engines as endorsements, indicating that your content is reliable and valuable.
2 Power of Government or Educational Websites Backlinks
Links from.gov or.edu domains are frequently regarded as extremely authoritative. As they are generally linked with institutions and government entities, they are an extremely important SEO ranking factor
3. Backlinks from High Domain Authority and Page Authority Websites
Websites with a high domain authority (DA) and page authority (PA) are regarded as more trustworthy. Backlinks from such sites can increase the authority and can be proven important SEO ranking factor of your site.
4. Backlinks from Relevant Content
Backlinks from websites that share content related to your niche or industry are more valuable and make your website relevant. They provide contextual relevance and can enhance the credibility of your site for specific topics.
5. Backlinks from Websites with Diverse Link Profiles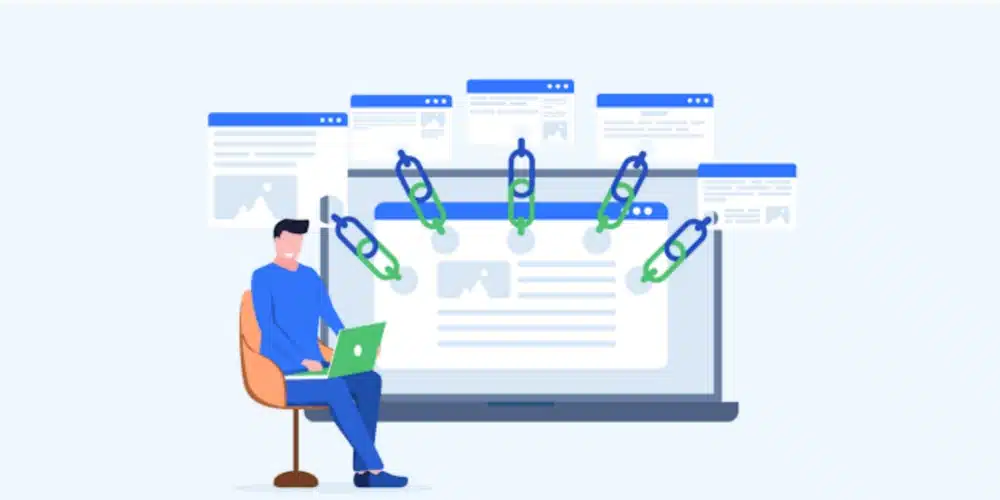 A diverse range of backlinks from various sources and types of websites can help create a more natural and organic link profile, which search engines prefer.
6. Backlinks from Websites with Social Engagement
Backlinks from websites with high social media engagement and shares are important SEO ranking factor indirectly. Social signals can help your content gain more visibility and reach, potentially leading to more natural backlinks.
7. Backlinks from Websites with High Traffic & Engagement Rates
Undoubtedly, adding backlinks from websites with high traffic and user engagement can be proven beneficial to your site too as it transfers some of their authority and relevance to your website.
8. Backlinks from Natural and Organic Sources
Search engines are becoming more concerned with detecting and penalising paid or spammy links. Natural backlinks obtained through quality content and relationships are more likely to benefit  your SEO efforts.
9. Backlinks with Contextual Relevance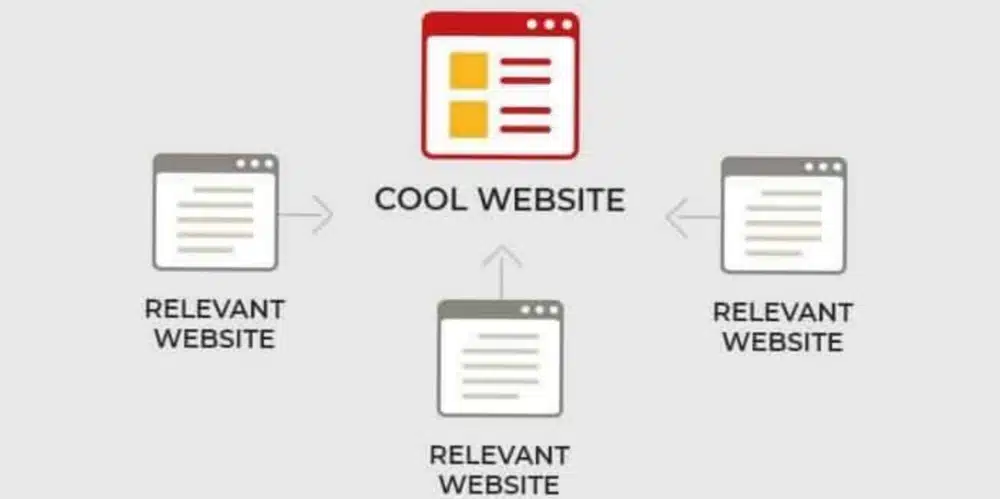 Backlinks placed within an article's content, where they make sense in context, are typically more valuable than links in sidebars or footers. They provide the reader with additional information or resources, thus this type of backlinks are important SEO ranking factor.
10. Anchor Text Variation 
It is critical to vary the anchor text (the clickable text of a hyperlink) in your backlinks. Using a variety of anchor text, such as keywords, branded terms, and generic phrases, can indicate to search engines that your website is credible and does not engage in manipulative SEO practices.
11. Freshness and Recency of Backlinks
Backlinks that are new or recently acquired can have a greater impact on your SEO rankings. Recent links may be prioritised by search engines because they indicate that your content is still relevant and valuable.
12. Link Placement in High-Traffic Areas
Backlinks placed prominently on a webpage, such as at the start of an article or within the first few paragraphs, are often given more weight in SEO. These positions indicate that the linked content is extremely relevant to the topic of the page.
13. Relevance of Linking Pages
The context and content of the page that links to your website are important considerations. If the linking page is closely related to the topic of your content, it may provide more SEO value than a link from an unrelated source. 
14. Natural Link Growth Over Time
A gradual and organic increase in the number of backlinks over time may be more effective for SEO than a sudden spike in link acquisition. This indicates to search engines that your website is gaining authority consistently.
15. Link Quality and Trustworthiness
The credibility and trustworthiness of websites that link to you can have a significant impact on your SEO. Links from trustworthy sources are more valuable than links from questionable or low-quality websites.
16. Co-Citation and Co-Occurrence
Even if a website does not directly link to yours, being mentioned alongside other authoritative sources in your niche or industry (co-citation) or appearing in similar contexts (co-occurrence) can benefit your SEO indirectly by associating your content with trustworthy information. 
17. Deep Linking
Obtaining backlinks to different pages and content on your website (not just the homepage) is advantageous. Deep linking promotes the visibility of specific pieces of content while distributing authority throughout your site. So, keep note of this type of linking for your next time backlinks as this is the important SEO ranking factor. 
18. Competitor Backlink Analysis
Examining your competitors' backlink profiles can reveal opportunities to obtain backlinks from sources that are already linking to similar content. This can provide you with a competitive advantage in SEO.
19. User Experience and Website Performance
While not directly related to backlinks, factors like page load speed, mobile friendliness, and overall user experience can all have an indirect impact on how visitors interact with your site. Increased engagement and, potentially, more natural backlinks can result from a positive user experience.
20. Local SEO Backlinks
Backlinks from local directories, review websites, and authoritative local sources can be critical for local SEO for businesses with a local presence. These citations assist search engines in determining your company's location and relevance to local searches.
Conclusion
Overall, backlinks continue to be an important SEO ranking factor, but the quality, diversity, and context of these links are critical. A well-rounded SEO strategy should prioritize the acquisition of high-quality, relevant, and natural backlinks while also taking into account other on-page and off-page factors that influence overall search engine rankings.
While backlinks are an important SEO ranking factor, they should only be used in conjunction with a comprehensive SEO strategy. High-quality content, on-page optimisation, mobile friendliness, and user experience are all factors that influence a website's search engine rankings. 
Furthermore, backlink quality is more important than quantity, so prioritise acquiring high-quality backlinks over amassing a large number of low-quality ones. In case you are looking for cost-effective link-building services or have any queries regarding it, you can contact us! 
Frequently Asked Questions on Backlinks- Important SEO Ranking Factor
1. How are backlinks important for SEO?
Backlinks are an important SEO ranking factor, but it will only boost your rank if your website has quality links. Also, the number of backlinks should be high to rank better on search engines. 
2. How to get high quality of backlinks?
These are the types of backlinks from where you can add high quality of backlinks:
Editorial backlinks

Guest blogging backlinks

Acknowledgment backlinks 

Free-tool backlink 

Local Directories backlinks

Backlinks from webinars or any public event
3. What are the best types of backlinks?
Guest Post

Backlinks in business profiles

Editorial backlinks

Backlinks from webinars

Free-tool backlink
4. How many backlinks are good for SEO?
A single website must have around 40 to 50 backlinks to the homepage itself, whereas backlinks to each page don't have any maximum or minimum criteria. It can be from 0 to 100 as per the relevancy and content to make it competitive. Avoid adding unnecessary backlinks to add paid backlinks just to rank because it can badly impact the website. 
5. Which website has the most backlinks?
Google, YouTube and Facebook have the most backlinks worldwide as they are the largest platforms, each having half a million backlinks.