No doubt SEO for business growth is a necessary part of digital marketing. But, few businesses really fear that promoting and increasing brand awareness cannot be done on a tight budget. But it's possible! You can easily do affordable SEO for small business and grab the attention of potential customers. 
SEO, the acronym for Search Engine Optimization, is a cost-effective way for small business to increase online visibility and attract more traffic to their website. So, if you can't afford to run paid ads and can't invest a lot in marketing then opting for SEO is best.
Here, Digital Chaabi has mentioned some affordable SEO for small business. You can implement these strategies to strengthen your online presence and reach potential customers. 
1. Focus on Website Development
Make sure that your website is running fast, easy to navigate and has an attractive design to impress the visitors. Most importantly, make the website mobile-friendly because who wants to lose the large ratio of searchers? So, build a website that runs on desktop and mobile devices smoothly.
For affordable SEO for small business, optimize the tags, titles, meta descriptions and images alt tags for better results on search engines. For this, include relevant keywords and provide high-quality information to users. This is known as the on-page optimization of a website. Keep note, a website is a fundamental key for boosting your online strategies and achieving goals.
2. Conduct Keyword Research
Keyword research is one of the important SEO tips for small businesses, it involves identifying words or phrases that people use to search for information. So, brainstorm and look for topics that give information about your business or products. 
For instance, if you own a small jewellery business and want to target the audience who are looking for silver jewellery. Then your keywords phrase can be 'Handmade Silver necklace'. Try to include long-tail keywords to get quality customers. Also, you may use tools like Google Keyword Planner to find potential keywords for your small business. 
3. Create Regular Content
The next tactic for SEO for business growth is creating unique and high-quality content for the target audience. The more valuable the content for the audience is, the more likely it is to increase brand reputation. When audiences find you relevant they will come back to your website again.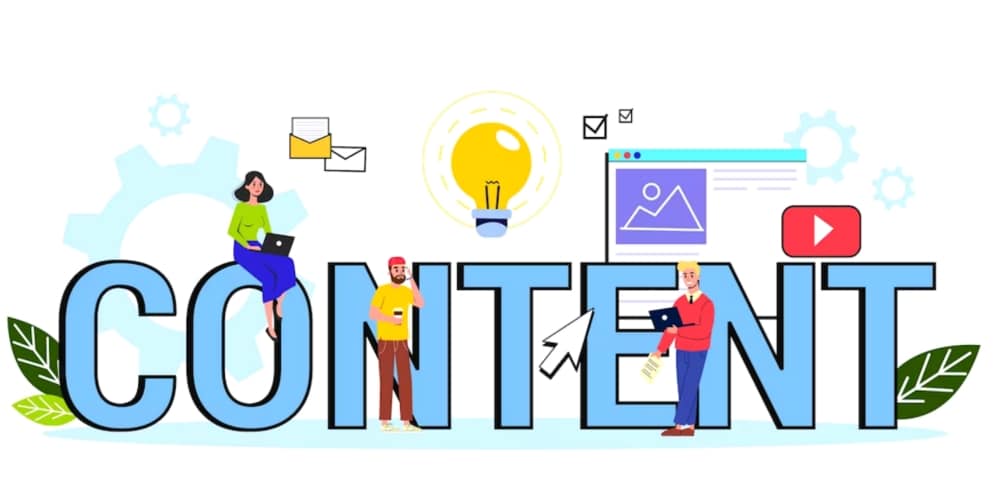 Add keywords to the blogs to target the audience and post regularly to boost engagement. For example, if you own a handmade chocolate business then you can create content like tips on cooking, how to make chocolate at home, business backstory and more. Also, you can take help from freelancers to create content for you. It will be a great investment and not cost you much. 
4. Internal linking
Internal linking helps in letting Google know about the structure and hierarchy of your website and ranks you better. Most importantly, it helps the visitors to go deep down on the interesting topic. Remember to link the logical and descriptive phrase that will be most likely to get clicked. 
However, avoid overlinking because it seems spam to users and it will cost your brand reputation. And, link only to relevant web pages, that will compel users to know about the business further. Besides improving your ranking, focus on enhancing user experience. After all, it doesn't cost a single penny that's why it is affordable SEO for small businesses.
5. Use Social Media 
It's a back story when businesses can market without social media help, now it's quite difficult to attract visitors without a social media presence. First, know where your potential customers reside, then make an account on it and post. The main goal of doing SEO for service-based business is to increase interaction and to take the audience to your website.
Basically, social media for small businesses will indirectly assist in improving the rank of websites on search engines. For this, upload engaging content and add a link to the website on a story or post. That's why it is the best SEO for small local business. As today social media has great power to boost small businesses. 
6. Work on Local SEO 
If you own an offline store then working on SEO for small local business will be beneficial to increase sales. When you optimise the site for local SEO, it helps you to outshine your local competitors. There are several ways to improve local searches, some are:
Use local keywords like 'abc business near me'
Claim on Google My Business to give the information about name, address, contact
Enlist on local directories 
7. Hire SEO Professionals 
If you don't have time to learn or do SEO then you can consider hiring professionals to do affordable SEO for small business. Look around your area or search online SEO services for small service provider business. Before hiring, check their testimonials, and past projects, and demand a demo to know their expertise.
Moreover, you can consider us to get your SEO work done by experts and professionals. Digital Chaabi has the experience of years and years to grow the business visibility, leads, and sales and do overall development. We have all kinds of packages for every budget, so contact us now and observe your business graph going up. 
Bottom Line 
By now you must know what's the importance of SEO for small businesses.  Through affordable SEO for small business you can easily stand out in a sea of noise. Keep note that these strategies always run for the long-term but it requires time and effort! 
Frequently Asked Questions on How to do Affordable SEO for Small Business
1. What is the best SEO for a small business?
Optimise website speed and mobile-friendliness for improving user-experience

Look for long-tail keywords

Create content 

Add links to your website

Analyse results 
2. How to do affordable SEO for small business?
Create a user-friendly website

Optimize titles and meta descriptions with keywords 

Add alt tags in images

Post unique and useful content

Use social media power

Check for outdated information on site and 404 error 
3. Is SEO worth it for small business?
If SEO strategies are implemented well then it's totally worth it for small businesses. It takes a lot of time but provides the desired result in the long term. It provides better ROI and PPC ads campaigns if you invest good time and effort.
4.
How to improve my business SEO?
Optimize the website 

Find potential keywords 

Optimise title, meta description, and page URL with keywords 

Maintain the heading hierarchy 

Create unique and engaging content
5. What is the best SEO tool?
Google Analytics 

Google Search Console 

Semrush 

Ahrefs 

Surfer SEO 

Moz