In this blog, we are going to share top trending social media apps. That will change the entire marketing game for your business. Through top social media apps, you can reach more audiences than usual. 
Over the recent years, the number of active users has increased to around 639 million social network users in India. So, there are high chances that your business will get more recognition, growth, and engagement through top trending social media apps in 2022.
In fact, social media marketing is cost-effective and manageable. So, why not go for it?
It is worth noting, not every app from top social media websites is right for you. Considering the brand or business audience, you need to know what will work out best for you. 
We recommend using a bunch of the top trending social media apps depending upon your firm at the very start of your business. 
To help you to decide on which top social media site in India for business is worth joining, we have taken an in-depth look while making the list of 6 social media platforms for business. 
Without further ado, let's get into the list!
1. Instagram 
Instagram is the best choice for marketers who want to provide visual content to their audience. You can create photos and videos to build more followers and modify them for your customers.
Moreover, Instagram reels work like the cherry on the cake. You can reach a large audience easily by creating short videos. Though, Instagram doesn't facilitate links within posts. 
More than half of the 1 billion users of Instagram go through the explore section at least once a month. So, if someone doesn't follow your business, they can still reach you. You just have to be on top trending social media topics.
To get the most out of it
To be in trending, use more relevant hashtags, be a part of trending reels, use the Instagram story feature often. Additionally, this social networking website allows advertising options for businesses. You can also run sponsored posts. 
Example
Sabyasachi is one of the leading Indian brands that use social media marketing strategies effectively. Hence conquers one of the top trending social media apps i.e., Instagram.
2. Facebook
If talking in users numbers, we should talk about it first but Instagram specifically helps in building a brand. Hence we put it on top of the list. Facebook is the most used social media platform not only in India but in the world too. 
Consumer behavior has changed a lot with time, before consuming any product or service. They want to search for it on a social media platform. So, whether a company is small or big, the owner's priority should be on a Facebook business page.
To get the most out of it
Create content with specific hashtags. Facebook provides advertising, interactions, and campaigns in one place. Also, Facebook ads cost less than Instagram. So give it a try. 
Example
Pepsi India falls in the top brand on Facebook. It posts pictures, videos, short videos around its advertising campaigns. Also involved in posting memes and engaging with followers actively.
3. Twitter 
The third most used social media platform in India is Twitter. We have enlisted it in top trending social media apps as this itself is popular for building trends. 
This is slightly distinct from Facebook and Instagram as it provides real-life updates and informative content. For instance, if you want to be a part of the latest news, you can just tweet with relevant hashtags. 
To get the most out of it
No doubt, if your business principle strategy is to build customer loyalty and reputation then this is one of the top social media apps. Get yourself involved in trending tweets and hashtags.
Example
State Bank of India and Zomato have led their way on Twitter by being on top of the list. You will observe how they keep the audience engaged and provide valuable content. What is waiting for? Peek into their Twitter handle now!
4. YouTube

YouTube has 2.24 billion users worldwide, which is a huge number. However, this is the figure of registered users, there are million people out who use YouTube without registering. 
Unlike other social media platforms, your business can reach every age group. Additionally, through video marketing, you will get more exposure and engagement.
To be in top trending social media topics watch what category of videos are on the trending feed of YouTube. 
To get the most out of it
Analyze your business and its audience. Accordingly, create short videos. For instance, you can share tips, tutorials, Q & A videos, and host live streams. Also, show your expertise and encourage users to become your customers, advertise on YouTube, and interact with other trending videos.
Besides, YouTube offers options like Super Chat and memberships to expand business monetization. This way, it attracts more customers and leads to more engagements.
Example
Samsung India and Sony Liv are the popular brands on YouTube in India. 
5. LinkedIn
In this pandemic situation, LinkedIn has evolved a lot and owns 740 million registered users. Considering the Business to Business interaction (B2B), we have enlisted it in the top trending social media apps.
To find potent employees or customers. It is the best social media platform for business. Also, if your company is hiring then this is the right place. 
To get the most out of it
Post relevant content depending on your brand or business. Give all detailed descriptions about the company while hiring to pull talents. Interact with other businesses in your industry.
Example
Unacademy, Udaan, Meesho are some Indian brands that have grown their employees and increased engagement through LinkedIn.
#Add. Pinterest
Pinterest has become one of the top trending social media apps and gained massive popularity. For e-commerce businesses, this is the right platform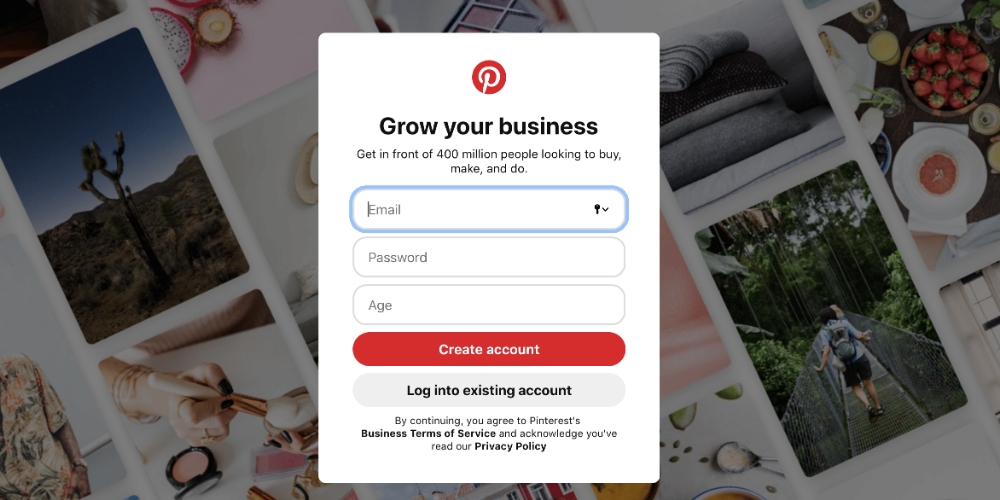 With this, you can post pictures of products, share its description, and pull more traffic to your website. 
To get the most out of it
Upload visual content with short descriptions. It also allows you to add links within the post. And, you can use the advertising option of Pinterest too. This way, you can promote your products and drive potential customers. 
To ease the work of users, make a board of all your posted pins category-wise. Also, those who follow your category can reach you whether they follow your business or not. Isn't it great?
To know more about pins, boards, how to do advertising, and how to start campaigns. Click Here 
Example
WedMeGood, FabIndia, ScoopWhoop are some examples that are using Pinterest and making the best out of it. 
FAQs 
When looking to promote your business internationally on social media, what should you do initially?
The first thing you should do is to analyze top trending social media apps in the area where you want to expand your business. Hence, you will pull a more specific audience.
What are the advantages of using social media when looking to advertise your business locally?
To advertise your business locally, target ads to specific local users. This will result in the growth of your business locally. Through social media, you increase your brand visibility, gain consumers' trust, and potential traffic. Moreover, social media proves to be cost-effective in providing all these benefits.
How to promote your business on social media?
Here are the following steps to promote your business on social media:
Step 1: Know the right social media platforms for business.
Step 2: Create effective posts regularly depending on your business.
Step 3: Interact with users to increase engagement and transform them into your customers.
Step 4: Can consider partners with influencers, take reviews and feedback positively. 
Step 5: Don't forget to provide value to users. 
What details should you incorporate on a business profile page on social media?
Add detailed description on a business profile page on social media. It helps new users or customers to know about your business effortlessly.
Why is social media important for business?
Cost-effective

Reach large audience 

Increase traffic, visibility, and growth

Direct interaction with customers

Targeted advertising

Provide analytics and report
Why is social media a great tool for business?
It can help you to create brand awareness, reach the target audience, maintain online reputation, customer engagement, boost traffic and do a lot more. These reasons are enough to make social media a great tool to lead you to the top of the market. 
Why is social media platform best for my business? 
It is the most effective way to do marketing as it helps to reach potential traffic, build brand awareness. It will assist you in attracting customers and competing in your industry cost-effectively.
How to introduce your new business on social media?
Know your business goals and audience. Then decide which social platform is worth joining.

Update everything from the profile picture to the business description. 

Create beneficial and valuable content. 
Maintain regularity. Do not ghost your audience
Which of the following is a pitfall while using social media for business?
Here are some pitfalls when using social for business: 
Not responding to review and comments timely

Posting irregularly

Not providing value to your audience

Not keeping track of your business growth
How does social media help businesses?
Social media help businesses in the following ways:
A faster, easier, and cost-effective way to build brand awareness

Pull more organic traffic and can target a specific audience

Increase brand visibility

Promote quality content 

Help in connecting with customers directly

Keep the track of your growth