If you are struggling to increase sales on social media, we are here to assist you in building effective strategies to boost sales. 
There are various tips and tricks but when we have a precise set of strategies i.e., social media marketing funnel, why not give it a try? Before starting, let's know what a marketing funnel is.
What is a Social Media Marketing Funnel?
In today's competitive market, the use of social media in sales plays a crucial role in boosting the conversion of leads. In this process, the marketing funnel draws the path for leads to convert them into customers. It outlines all the phases they have to go through from awareness to purchasing.
The social media marketing funnel initiates with creating awareness of the brand and ends with customers purchasing. This funnel stage can vary from business to business. Though the most acceptable and modern marketing funnel stages include:
Awareness-
Introduce your brand value to the target audience. In simple words, grab their attention and give them a reason to interact with your brand. 
Consideration-
There are many marketers out there, you need to stand out and help people to consider your brand.
Conversion
–
Encourage people to buy your product or service.
Loyalty
–
It's time to retain your existing customers. It can be done by offering the best customer service or providing special offers or discounts.
Advocacy-
Building trust between you and your customers. Consequently, they will recommend you to others. 
Now, without further ado, let's know how to increase sales through digital marketing through these 5 stages. You can incorporate these marketing funnel stages into your social media marketing in the following ways. 
1. Awareness of your brand
The very first stage to increase sales on social media is spreading awareness. Create content to make your potential customers aware of your existence. Let them know what your business is about, what value and information you will provide.
Know your target audience, and plan content according to that. Aware audience through blogs, creating videos on social media platforms, webinars, engaging in answering their queries. 
While creating blogs, attract organic traffic by optimizing SEO content. You can go for paid advertising to target a specific audience. 
2. Compel Customers to Consider your Brand
Make your brand noticeable, as so many businesses are competing for the same audience. To do this, indicate your brand's benefits, value, and features to your audience.
To attract and to make customers consider your brand, you have to build trust. Provide valuable information as much as you can through videos, webinars, or tutorials.
Moreover, using retargeting audience methods will boost the trust and confidence of your audience. As it targets those customers who have visited your website and know that you exist.
3. Critical Strategy: Conversion
Now your audience knows about the brand or business, it's time to promote it, and prepare your leads to become customers. We have called it a critical strategy as it is the stage where you can increase sales on social media.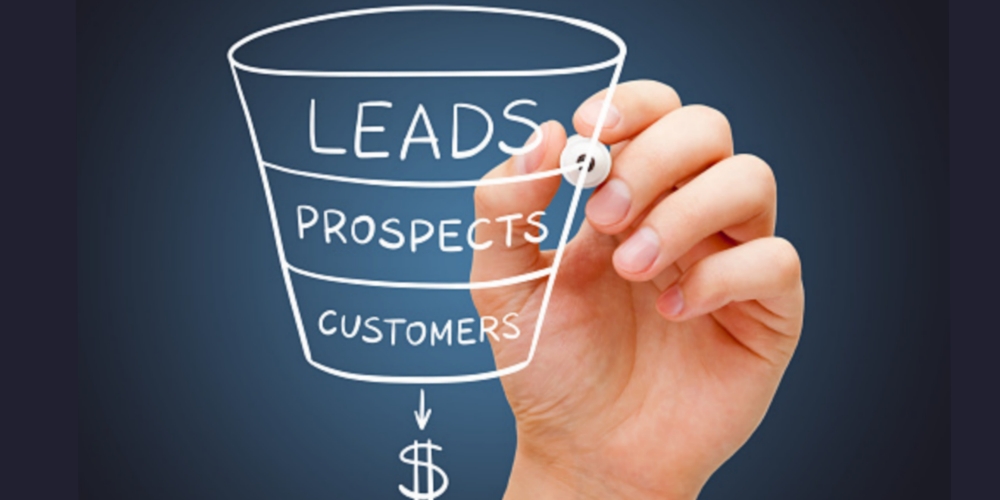 It is all on you, to reach an audience organically or by paid campaigns. For instant results, run marketing campaigns by using Instagram ads or Facebook ads, or Google ads.
Further, using remarketing paid campaigns will target users who are interested in your brands. Use marketing tricks such as offering discounts, free shipping, and more. 
4. Retaining Your Loyal Customers
The only way to retain your buyers or customers is by building loyalty. The stages don't end just by converting prospects into customers, you have to retain them and work on your marketing strategies till your business prevails.
For this, provide reasons to your loyal customers to stick to your brand. For instance, show gratitude by offering discounts, priority services, special offers, or rewards.  For example, Jet Airways have a loyalty program called JetPrivilege which offers rewards to customers for flying. 
Rewarding will excite customers and increase interest in your brand. The more you appreciate your loyal customer, the more organic traffic you get.
5. New Customers From Existing Ones
After building loyal customers through the use of social media in sales, new leads will generate through them. Happy and satisfied customers will encourage other people to buy your product and services.
Customers' online reviews recommendations work the same as personal recommendations. Further, this is the consumer behavior to trust a brand that has more reviews.  
For this, to increase sales on social media encourage your consumers to share feedback. Facilitate consumers to leave reviews on any social media platform or other business review platform.
Besides, consider both positive and negative reviews. Because consumers are likely attracted to brands that have some negative reviews too. Both reviews make the brand more reliable and genuine.
Final Thoughts On Social Media Marketing Funnel

The modern social media marketing funnel is most opted by businesses as this not only concentrates on building new customers but retaining them too.  
However, the first notion of marketing funnel strategies to increase sales was given by St. Elmo Lewis in 1988. The idea is known as the AIDA model, which stands for Awareness, Interest, Desire, and Action. 
Additionally, focusing on a few stages will not be fruitful. All 5 strategies to increase sales require equal attention to compete with other businesses. Right steps into every phase will lead to your brand growth.
Frequently Asked Question (FAQs)-
What is a social media marketing funnel?
The path from which customers go through before purchasing your product or services. Moreover, it gives a representation to businesses how to convert people into loyal customers. It starts from awareness and ends till they become your customer.
What are the marketing funnel stages?
Marketing funnel stages include Awareness, Consideration, Conversion, Loyalty, and Advocacy.
What is the best social media marketing funnel for my business? 
It entirely depends on your business. For example, if you want to increase sales on social media by conversion, focus more on the bottom strategies of the funnel.
Or in the case, you want more traffic or exposure, focus more on the strategies at the top of the funnel.
What is the right cost-effective marketing strategy?
Creating compelling, valuable, high-quality content is the right marketing strategy on a limited budget. For example, create tutorials, informational short videos to reach a larger audience with a tight budget. 
Does your business need a marketing funnel?
If it can help you reach heights then why not try it? It lets you know how to build potential customers and how to retain them for building new leads. If it's used in the right way, it will always benefit you. 
What is the difference between the Marketing funnel and the customer journey?
A marketing funnel is a specific model used by businesses to nurture customers from introducing a brand to advocating customers for that brand. On the other hand, the customer journey includes every step or stage in the customer's journey till they become the buyers.
How to increase sales through digital marketing?
Optimizing your site as per SEO.

Know your audience 

Converting those leads to customers through standing out.

Tracking the progress of content.

Retain customers by appreciating I'm.
How to increase sales on social media?
Awareness of the brand.

Encourage customers to consider your brand.

Conversion of leads to customers.

Retaining loyal customers.

New customers from existing ones.
How can I build an audience quickly?
Provide value to your audience. Whatever the means of creating content, it should be valuable and reflect what your business is about. Further, working consistently on your social media handles and encouraging users to interact with your brand can help in building an audience quickly.
How to increase sales on social media from existing customers?
Understand your customers' needs. Address all kinds of reviews whether positive or negative. Most importantly, create loyalty programs such as rewarding for being loyal customers, giving special offers and services.